GoDance Gallery
There's plenty of dance to go around! Check out a snippet of all of our dance opportunities in the galleries below. We want to give a special thank you to all of our wonderful photographers. Enjoy!
Westie Spring Fling - 2019
Participants joined us for the ultimate West Coast Swing experience of Elkhart County. Everyone spent two days learning, dancing, and having fun! A huge thank you to everyone involved in making this event possible and all who participated.
All pictures available at the links below.
Photographer: Alisha Reaves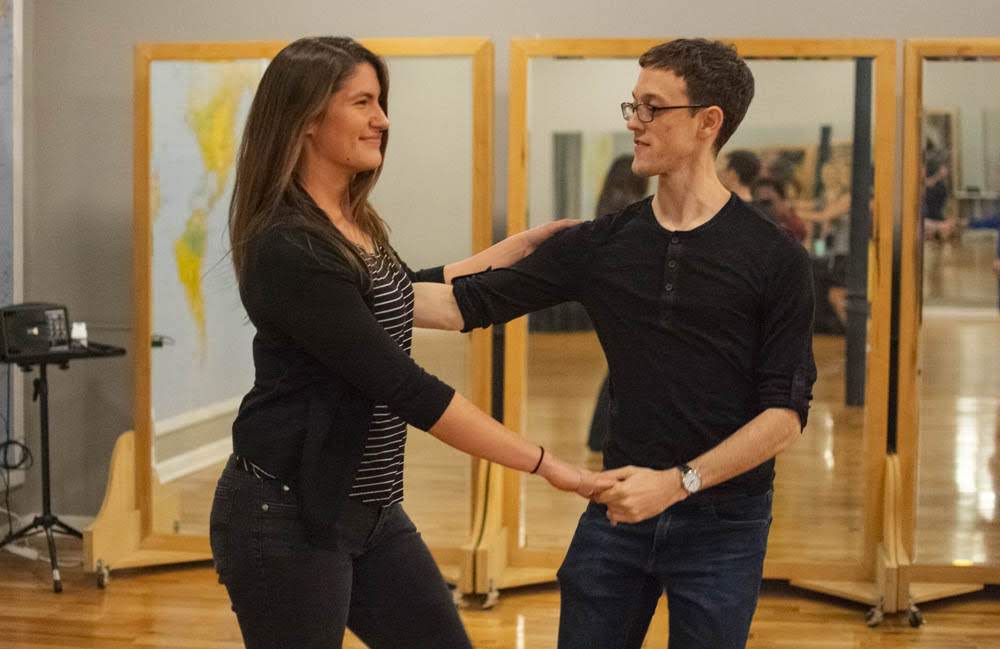 Who doesn't love a party? We offer multiple dance parties here at GoDance Studio. Some including our weekly Ballroom Mondays and Westie Thursdays.
Can't make it during the week? We also offer weekend dance parties the first three weekends of every month!
All information at: https://godance.me/dance-parties
You can both learn and practice all kinds of dance styles at GoDance Studio! We offer classes and other options for all ages and dance levels.
You can find all of the classes and workshops we offer under the adult and kids programs!